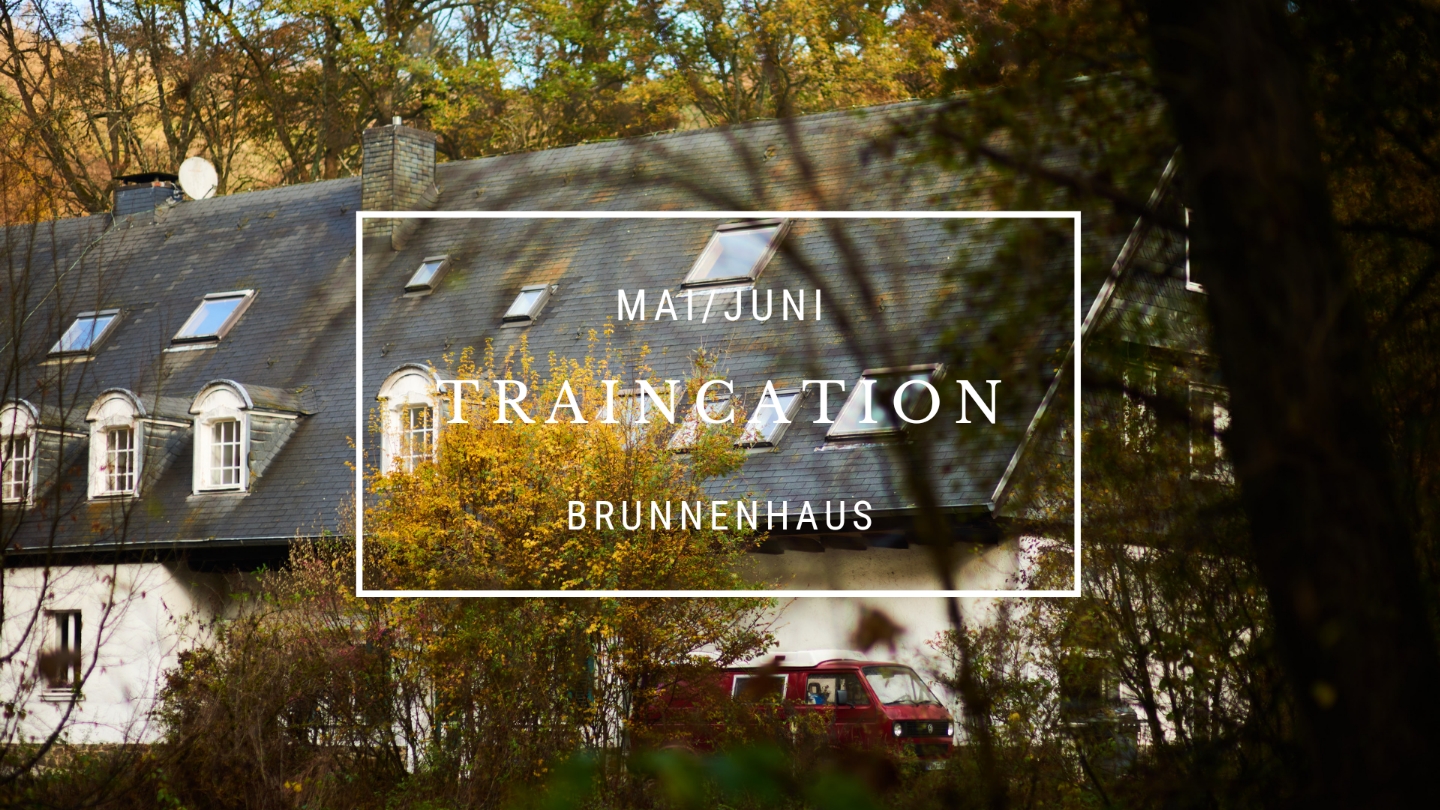 TRAINcation
TRAINcation combines personalized acrobatics training, yogaclasses and thai massage sessions, with a vacation in the forest. You will be staying at "Brunnenhaus", a retreat center close to Cologne in Germany. 
This is a unique opportunity to work privately with experienced acrobatic coaches, yoga teachers and massage therapists, not only to train partner acrobatics, handstands, and yoga but also to treat yourself with a massage and the healing energy of the woods. It is a chance to retreat from everyday life, troll through nature, take cold plunges in the creek and enjoy a campfire at night . We are looking forward to open our doors for you to recharge, move and connect.
How does it work?
You book the accomodation inclduing food and can add any kind of private training, yoga and massage to your personal schedule.
Available classes and treatments
Prices can vary depending on number of participants. Privates for single persons or duos start at 50€/hour) and group lessons start at 15€|hour. 
Tom: Partneracrobatics, H2H, Handstand
Jordis: Yoga, Acroyoga, Thaimassage
Elena: Massage, Acroyoga
Washkar: Sound Bath, Shamanic sessions
Prices Accomodation + Food:
Regular Price –> 55 Euro/night/person
If you book 5 nights or more –> 45/night/person
Including:
DIY breakfast
lunch
dinner
free training (puzzle mats available)
training space inside and outside
campfire
Registration:
Please contact us in case you have any questions or concerns
yoga@brunnenhaus.eu